Warriors Prepare for New Season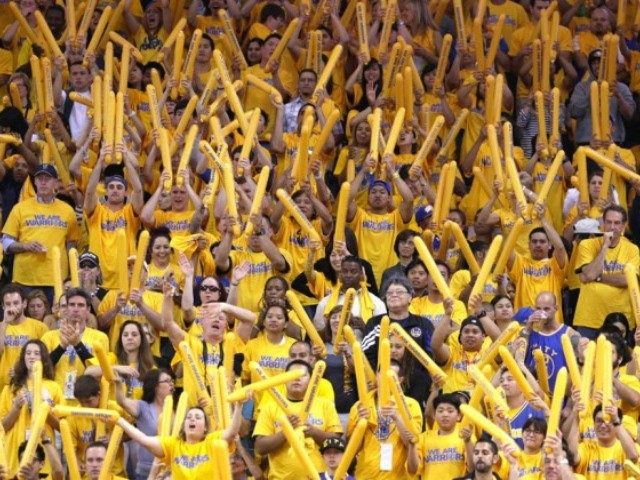 Fans are excited in GS!
We've already written many times about the draft and the offseason moves the Golden State Warriors have made, but reality is about to finally set in for the organization that has been busy for many months. With preseason just around the corner, the Warriors front office, coaches, and players are all ready for that first tip-off. Many questions surround the upcoming season, mainly due to the league rule changes. However, the Warriors have even more questions as only a handful of players from last seasons team are back. Since we've already covered the majority of the offseason moves, lets quickly take a look at how training camp went in the Bay Area.
Training Camp
With a young roster, the Warriors knew training camp was going to be important, and to be honest, it didn't disappoint. New rookies Coby White and Zhaire Smith both had fairly good camps, and other young players across the roster made some gains. Here are some of the notable increases across the roster (did not include Endurance for any players, or shooting for rookies):
PJ Dozier
- +2 FT, +1 SCR, +1 PAS, +1 DEF, +1 STL = +6
Thomas Welsh
- +4 FT, +1 SCR, +1 PAS, +3 ORB, +2 DRB, +2 DEF, +1 BLK, +2 STL, +1 DIS, +2 IQ = +19
Coby White
- +2 SCR,
+5 PAS
,
+8 HDL
, +2 DEF, +2 BLK, +2 STL, +1 DIS, +3 IQ = +25
Zhaire Smith
-
+6 PAS
,
+7 HDL
, +2 ORB, +2 DEF, +3 STL, +1 DI, +4 IQ = +25
Ignas Brazdeikis
- +1 SCR, +4 PAS, +3 ORB, +1 DEF, +4 BLK, +1 STL, +1 DIS = +15
Chimezie Metu
-
+6 SCR
, +1 PAS, +5 DRB, +1 DEF, +3 BLK = +16
Dillon Brooks
- +1 SCR, +1 HDL, +1 DRB, +1 ORB, +2 DEF, +1 STL = +7
The most notable jumps include the passing and handling ability of both first round picks in White and Smith. Both players actually look like they are capable point guards now, which was a surprise for Zhaire Smith. The Warriors brought in Damian Lillard with the idea Smith would mainly play at shooting guard this season. That will probably still be the case, but without a clear 3rd string point guard on the roster, Smith now allows the Warriors to forego signing a free agent. The other plus in training camp was seeing Chimezie Metu once again have a scoring bump. He was a +10 boost last year, and now he's up another 6 points as he continues to progress into a possible scoring threat as a big man around the basket. Of course, seeing his rebounding and defense increase as well is great for the Warriors who see him as the future pillar on the defensive end.
With the young guys progressing and some key veterans joining the roster this season, the Warriors have an interesting and versatile roster coming into opening night. Though no rotations are set in stone, the main 9 guys to see action at the beginning of the season include:
Guards:
PJ Dozier, Coby White, Damian Lillard, Zhaire Smith
Forwards:
Henry Ellenson, Klay Thompson, Chimezie Metu
Centers:
Nerlens Noel, Enes Kanter
Other players like Dillon Brooks, Thomas Welsh, and Ignas Brazdeikis will all be fighting for minutes and may play key roles should injuries arise.
It's tough to say where the Warriors will finish this year after going 34-48 last season. They knew it would be an exciting year with the young guys, but after bringing in the likes of Lillard, Thompson, and Kanter, the Warriors will be a more competitive team. There's no doubt a lot of the focus will still be on giving the young players minutes, but those three veterans fill voids on the roster in a positive way. From a financial perspective, the Warriors still have a lot of flexibility and will continue to adjust as the season unfolds.
Let's go!