*Jan 5th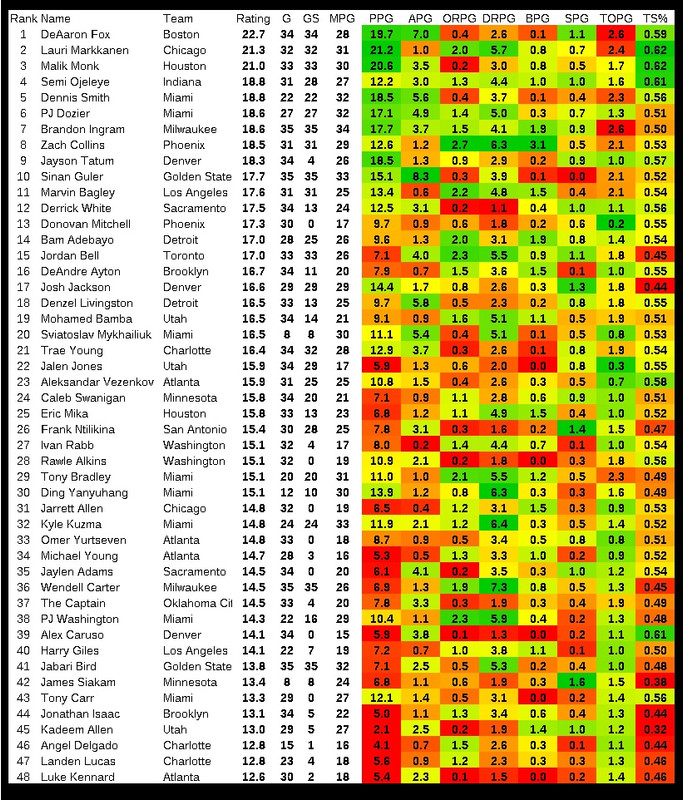 Sophomores are crushing it so far, and Ball hasnt made an appearance yet. Ntilikina, Kuzma, and Bird are all performing well below my expectations, but those teams occasionally run high pace high zone, and those strats are suboptimal for this ladder. All stats shown are used plus ST%, PA/SF, FTA and whether the player is playing against opposing teams benches or starters. The most weight goes towards steals, O rebounds, blocks, and TS%.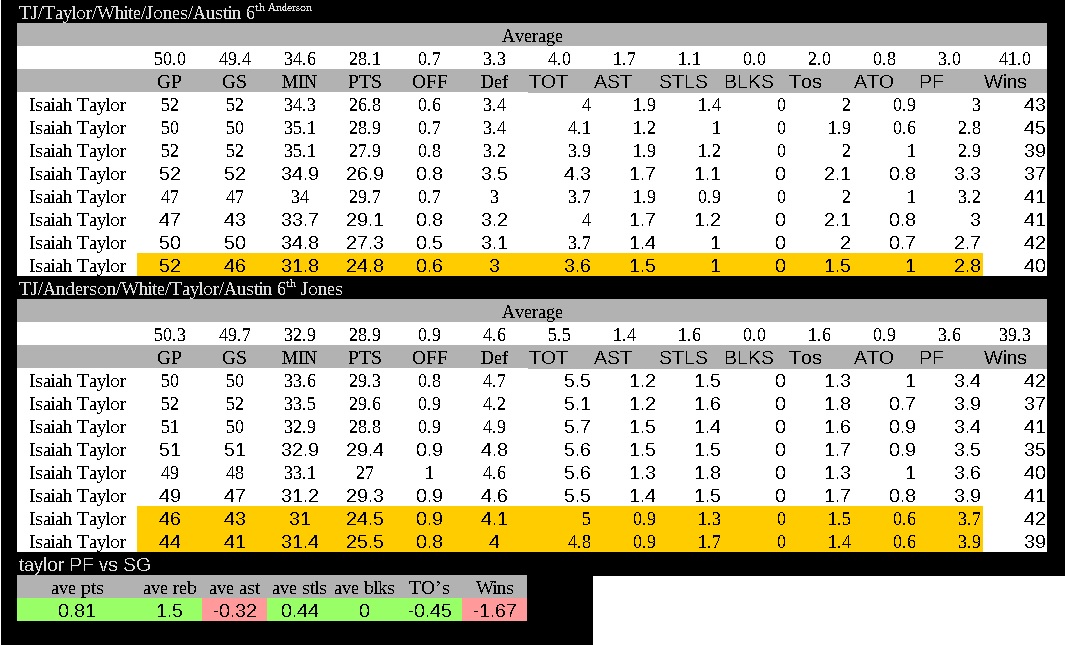 IT at PF results get a piece below the ladder because the results are idential to Hezonjas results. There isnt much more to say. Playing a small guy against bigger opponents lead to better stats except assists, but it also leads to fewer wins. It is similar to padding a centers stats running Single post. Your center will go for 30-20 but you wont win very many games.
The optimal strats for Taylor at PF were used 3pace 66 5zone ISO. The strats used for SG were just a clone of the optimal PF strats.
(ITs scoring rating was slightly higher in the tests then CSL, they were the same for both sides so it doesnt change the results. You can take any guard play him in the post and get the same results. better individual stats at the expense of team wins.